* High temperature and magnetic give the motor higher efficiency and extra power.
* Silicon steel lowers energy consumption.
* Motor is accurately CNC machined. This gives smoother and quieter running.
* Bearings are made of high temperature and high carbon steel.
Type: BL2220/08
No. Of cells: 2S to 3S Li-Poly
KV: 1050
Dimensions: 22 x 20 mm
Shaft diameter: 4 mm
Weight: 85 g/ 27.9oz
Thrust: 1280g/ 45oz
Recommended prop without gearbox: 10 x 47, 11x 38.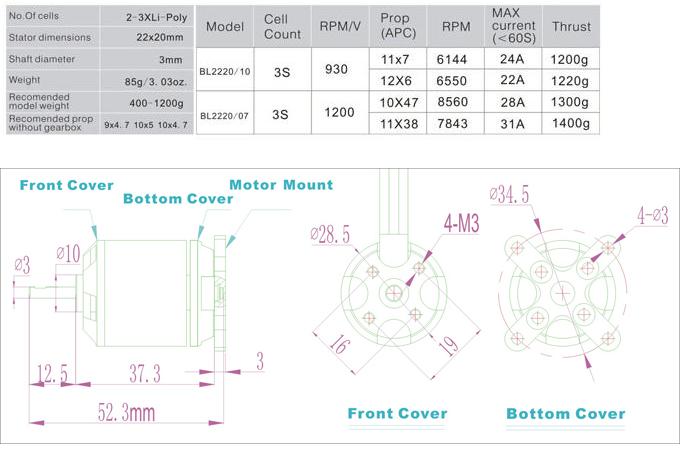 Includes:
1 x brushless motor
1 x cross type motor mount
3 x bullet motor connectors
1 x prop adaptor